Happy Black Friday, Backstage Pass readers! We hope you had a wonderful holiday yesterday (maybe you watched the Macy's Thanksgiving Day Parade?). To kick off the holiday shopping season, I thought I'd share my top gift ideas for concert lovers! There may not have been many traditional concerts this year, but there's still plenty of great gift options to brighten up your favorite fellow concert-lovers' day (or maybe you want to get something for yourself too, no judgement here 😉).
Ticket Stub Memorabilia
If your concert-lover has a favorite concert that they've attended (check their Concert Archives profile to see), there's plenty of great options for fun gifts! You can print a ticket stub (or other photo) onto pretty much any item, from bookmarks and coasters to pillows and blankets.
If they have a ton of ticket stubs or other concert items such as guitar picks and drum sticks, perhaps a shadow box or an offer of time to help them display all their memories is in order!
If your concert-lover has ticket stubs just shoved in a box somewhere, helping them find a great way to display their memories is a great gift!
Check out all of our suggestions for displaying concert ticket stubs.
Artist or Venue Merch
You can never go wrong with merch from your concert-lover's favorite artist or venue. Now more than ever, it's important to support artists and venues. With today being Black Friday, tons of artists have sweet deals going on all week. It's the best of both worlds: you get to support musicians and pick up some great gifts without breaking the bank!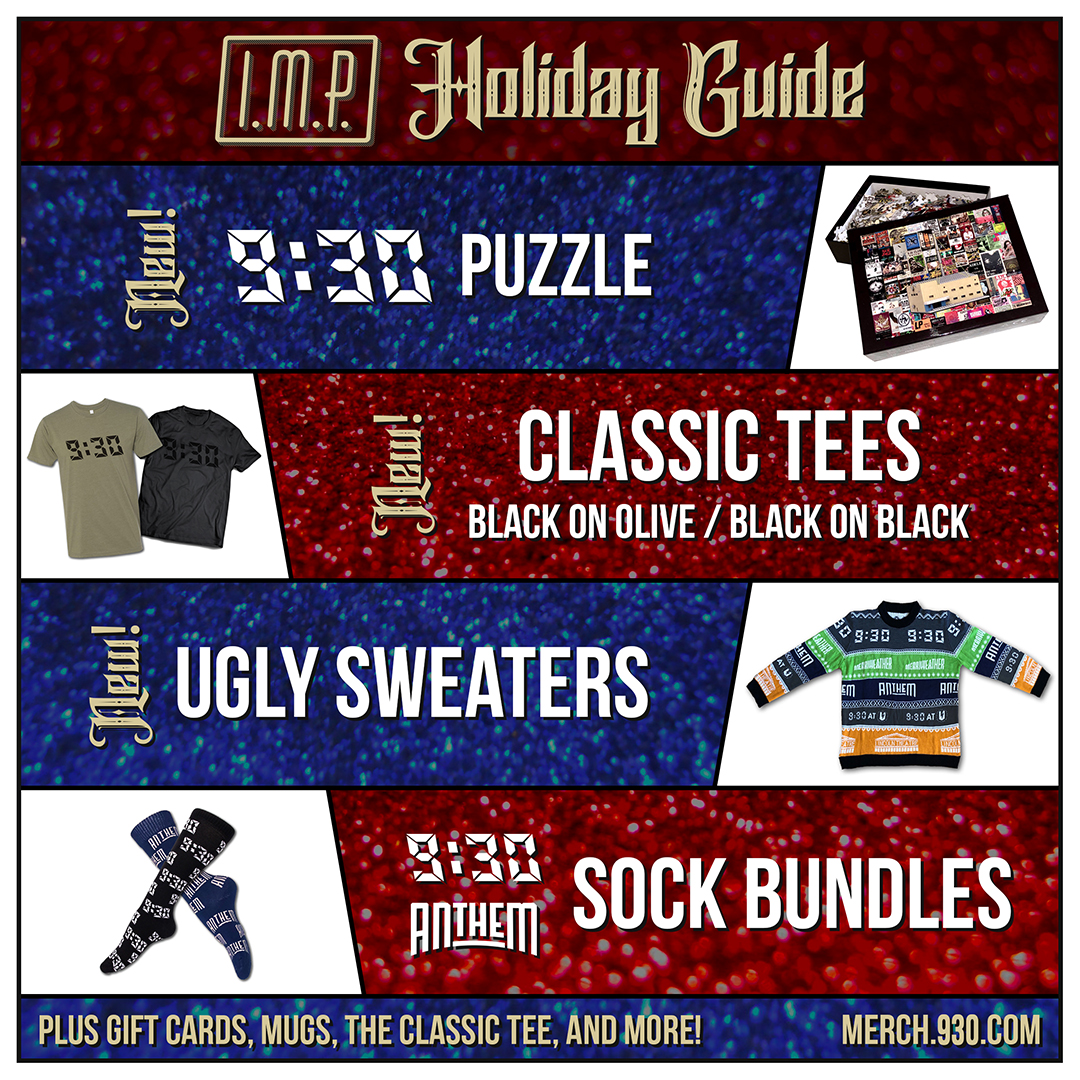 If they already have a ton of merch but not a ton of space to put it, you can also consider donating directly to artists/venues. In some cases, you may get something in exchange for your donation, but knowing you contributed to helping keep their favorite groups alive through this difficult time is gift enough!
Livestream Tickets
We may not be able to safely go to in person concerts right now, but livestreams are the next best thing! Check to see if their favorite artists, or an artist you both love, have any events coming up. Offer to make an event out of it! Order in from their favorite restaurant (or see if local venues are offering takeout), and make their favorite pre-concert snacks. Watching a livestream is basically like being a VIP from the comfort of your couch! Don't forget to hook your laptop up to your biggest TV to get the best experience. Also, enjoy the opportunity to stay hydrated or sip on your favorite drinks without paying $8 each.
Concert Movie Night Gift Basket
If there's no livestreams of interest coming up, you can instead give a concert documentary gift basket! Tons of artists have concert films, as do many iconic festivals. You can easily pick these up on DVD at any of your favorite retailers (or get digital copies or streaming subscription gift cards). Combine them in a gift basket with other movie night supplies, such as popcorn, boxed candy, and a fuzzy blanket, and you've got the perfect concert movie night gift basket!
Live Albums and Books
If your concert-lover has already watched all their favorite films, consider picking them up some live albums instead! Personally, I listen to my favorite albums All. The. Time. but sometimes it's nice to mix it up a little by listening to a live version instead. If they're a streamer rather than a CD/vinyl/cassette collector, you can gift a subscription gift card instead. Check out some more gift card ideas below!
If they're a reader, books about live music or by their favorite artists also make great gifts! I recently suggested some of my favorite across a variety of genres, but if you know an artist or genre they like, you can easily research books that fit what they would enjoy.
Gift Cards
Want to gift something other than cash, but not sure what they're into these days? Gift cards are a classic option! Luckily, pretty much every outlet offers gift cards these days. Here are a few great options:
Bandcamp
A Bandcamp gift card is a great gift for concert lovers, and helps them support their favorite independent artists and labels! When you buy a digital gift card on their site, you have the option of emailing it directly to them, or sending it to yourself to forward or print out. The gift receiver can then use it to purchase digital downloads from millions of artists, and/or purchase physical merch!
Venue/Ticket Outlet Gift Cards
It may be awhile before we can all safely go to concerts again, but you can help prepare them with a gift card for concert tickets! Big operations like Ticketmaster and Live Nation offer gift cards, but so do many independent venues. Consider seeing what your favorite independent venue is offering – chances are they could really use the money right now!
Artist/Label Gift Cards
If you know they love a certain artist, but are not sure what merch they already have, you can pick up a gift card to their favorite artist's or label's merch store. Not everyone offers this, but it's a great option when they do.
Similarly, if their favorite artist has an official fan club that they aren't already a member of, consider gifting a membership. Some artists and labels also offer merch/record subscription boxes, which is another cool choice!
Festival/Concert Tickets
If you've got a bigger budget, festival tickets are always a much-appreciated gift! There's plenty of festivals already on sale for 2021, as well some bigger arena concerts that are already on sale for 2021/2022.
New Hobby Supplies
With all the sudden free time us frequent-concert-goers got this year, there's a pretty good chance we all picked up some new hobbies to fill the void. Personally, I picked up yoga, jogging, and jewelry making. Friends of mine have picked up sewing, baking, resin art, wood working, candle making, film photography, etc., etc. Whatever your concert-lover's new hobby is, a gift of supplies or an online class to sharpen their skills will surely be appreciated. Who knows, maybe they'll even want to stick with it once concerts return.
And if they haven't found a new hobby yet, help them find one! Maybe there's something you two can try together, like an (online) cooking or workout class, or a Bob Ross paint night. Online board game downloads/subscriptions or games you can play on Zoom (like Jackbox) are also a great options! Digital game nights are a great way to spend evenings and to stay connected even if you're far apart.
---
What gift ideas do you have for concert-lovers? Or what gifts are you hoping to receive this holiday season?
Feel free to share this article with a friend/family member/significant other if you think they might need some gift ideas for you 😉